home
ONE of the two international scientists who discovered AIDS today told a Supreme Court appeal that claims by self-professed experts that the disease does not exist are "hogwash".
Professor Robert Gallo told the court one of his colleagues would be "rotating in his grave" if he knew how his research had been misquoted during an appeal by a South Australian man against his conviction for having unprotected sex with three woman.
Giving evidence by video link from the US, he variously described claims made by two members of an AIDS-denialist organisation, The Perth Group, on behalf of Andre Parenzee, 35, as "misguided", "inappropriate" and "delusional".
Prof Gallo is the most eminent of several experts assembled by the Office of Director of Public Prosecutions to rebut allegations by Eleni Papadopulos-Eleopulos and Dr Valendar Turner that AIDS does not exist and the HIV virus cannot be sexually transmitted.
Credited internationally with discovering AIDS in the early 1980s in conjunction with French scientist Professor Luc Montagnier, he told Justice John Sulan he could not "believe this has occupied the time of the court".
Professor Gallo – the most highly referenced scientist in the world between 1980 and 1995 – said he "was going out of his mind" when he read transcript of the recent Supreme Court hearings sent to him by prosecutor Sandi McDonald.
The transcripts recorded Mrs Papadopulos-Eleopulos and Dr Turner as claiming there was no scientific evidence that HIV exists or that it caused AIDS.
"The stupidity of it is to the extreme. If it is out of ignorance, how do you hold yourself up to be an expert," said Prof Gallo from his office in Bethesda, Massachusetts.
"It would be like me arguing with Einstein about relativity."
Professor Gallo later clashed with defence barrister Kevin Borick, QC, during a heated exchange over an official investigation conducted into some of his research activities.
The hearing continues.
Have your say
Latest Comments:
Read all 12 comments
We welcome your comments on this story. Comments are submitted for possible publication on the condition that they may be edited. Please provide your full name. We also require a working email address - not for publication, but for verification. The location field is optional. Read our publication guidelines.
Submit your feedback here:
Search for more stories on this topic on Newstext, our news archive service. Click here
Adelaide Shopper
Network Feature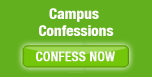 Express your concerns, fears and frustrations about looking for a new job.
Advertisement
Enjoy your FREE mag or electricity Click here
Advertisement
Tools
Ads By