WELCOME TO THE FAIR!
SMU is proud to present the 50th Beal Bank Dallas Regional Science and Engineering Fair in 2007. The Dallas-area science fair is one of the largest in the nation and is designed to comply with all the rules of the International Science and Engineering Fair (ISEF). Here are a few reasons why the Beal Bank Dallas Regional Science and Engineering Fair has become such a vital force: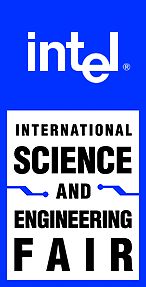 It focuses attention on scientific experience in school.
It stimulates interest in scientific investigation beyond that covered in the classroom.
It highlights and rewards scientific talent through exhibit and demonstration.
It provides constructive suggestions for science teachers and their students.
It recognizes teachers for their outstanding contributions.
It stimulates public interest in the scientific abilities of students.
It gives students an opportunity to win exciting awards and prizes.
---
ABOUT THE FAIR!
Since the first Dallas Regional Science Fair in 1957, the annual event has grown to be one of the largest regional student fairs in the United States.
Last year, after winning local district fairs, more than 800 seventh through twelfth grade students from 20 Dallas-area cities registered to exhibit projects in the Regional Fair. Projects were judged March 25, 2006, for creative ability, scientific thought, skill, thoroughness and clarity by more than 300 volunteer judges from area businesses, professional organizations and schools.
Which science categories proved most popular? Of the total entries, the most popular categories included: Environmental Science, 11 percent; Medicine and Health, 10 percent; Physics, 10 percent; Behavioral and Social Sciences, 8 percent; Chemistry, 8 percent; Microbiology, 7 percent; and Engineering, 7 percent. The fewest projects were entered in Earth Science, 4 percent; and Mathematics, 2 percent. A total of 105 teams entered projects in the competition.
Grand-prize and first-place winning Regional Science Fair projects were on display at Fair Park on 26 March 2006.
---
Back to the Dallas Regional Science and Engineering Fair page