The CRACKPOT Page
---
Dedicated to all the Flat Earthers, Circle Squarers, Angle Trisecters, Cube Halvers, Perpetual Motion Mechanics, UFO and Elvis sighters, and all the other true believers who adamantly refuse to accept mathematical or physical proof that their convictions are untenable.
John Baez' 17 point CRACKPOT index
Unsolicited mail from David de Hilster, President of the SAA.
A must-read: 80 Web Pages of self-delusion, quite well-done actually.
More unsolicited mail from Jeong M. H., a non-scientist who thinks that we may have overlooked something obvious for the past 90 years.

Even more unsolicited mail from Bahram Katirai, who claims that Einstein was a fraud and the ether exists.

Still more unsolicited mail from Robert Lavelle whose note is indescribable, or maybe just babble. You have probably received this yourself, since 98% of the planet is on his email list. Before you send flames, make sure you have the right Robert Lavelle.



The Searl Effect - Anti-gravity and anti-sanity.

<!a href="http://home.earthlink.net/~jtnordberg/"> Time is the speed of light. - featuring a "proof" that Relativity is illogical. <!li a href="http://www.accmail.com/carvajal/theory.htm" Theory of the sustentation of matter /a by Mario R. Carvajal - this paper has been withdrawn from the internet. One down, a few million to go.>
Theory of the sustentation of matter by Mario Carvajal
Gravity -- sort of, from Dr. Tienzen (Jeh-Tween) Gong of the International East-West University. I wonder in what subject he has a doctorate, certainly not Physics!
The Wave Theory of the Field -- whatever.
Something about energy and torsion...??? from Valery I. Titarenko. Here is the email announcement.
A "New Description of Nature" by Eli Tousson. Here is the email announcement.
Alabama says pi=3 exactly! Well, maybe not, but it's only amusing because it's so believable. It COULD happen in Alabama.
Creation-Evolution Encyclopedia - way wrong stuff
Nobel Prize in Physics 1999 co-winner Gerard t'Hooft's take on the paranormal (Hint: he's against it.)
Unified Spiral Field and Matter The mother lode for links to crackpot science.

"To enjoy these outstanding features of the spiral field theory, the reader must be ready to abandon the well-known relativistic equations of the theory of relativity for mass and electric charge ... and to accept the totally new relativistic equations. Both the gravitational mass mg and inertial mass mi of a particle decrease as its velocity v increases. Electric charge e of a particle decreases as its velocity v increases."

An unfortunate sufferer of the Apollo Moon Hoax disease, and the cure.
Nasty Little Truth About Spacetime Physics - Here is a crackpot calling real scientists crackpots. I was kindly directed to this site by Maike Dulk.
The Unified Theory of Physics - another nut-job found by Maike Dulk.
The Copernian Series - I quote from the site: "No one can prove gravity is a product of mass."




Crackpot Literature

Richard C. Long - The Theory of the Force of Gravity and the Unified Field Force, 1991

Selected quotes
"Howdy partner!" (p1)
"My studies lead me to my theory of the force of gravity as the long wave, low frequency, radio wave." (p2)
"I do not have a formal education and am self taught." (p3)
"The neutrino is massless but must contain a charge... Neutrinos from muons and electrons seem to be identical." (p36)
"I also belive that stars are formed from that part of a nebula which possesses ferrous metals." (p48)
"My theory of gravity as magnetic attraction will not allow a 'Black Hole'." (p58)
"If there are no black holes, there was no 'Big Bang' with a singularity at the beginning." (p59)
"The neutrino is what we would call the 'graviton'" (p60)

Kenneth G. Salem - The New Gravity, 1994

Selected quotes
"In this book, THE NEW GRAVITY, I will put forward evidence that some Outside Force is eternally driving each and every particle in the universe, thereby causing them to constantly accelerate at a rate of 2.8 Angstroms per second per second, creating a counter force we know as gravity" (p1)
"In other words, it is only logical to suspect that before switches are pulled, or buttons are pushed to activate a light source, that the light source itself... must already had been in motion, moving along with the Earth at 186,282 miles per second, and that the unaccelerated propagation of its beam of light at its one and only speed of 186,262 mps is simply a direct consquence of its present basic velocity through space in the first place." (p73)
"The nucleus would therefore be the complete atom; and the total empty space in an atom should amount to not more than possibly two parts space to one part solid." (p144)

Kenneth G. Salem - 2.8 Angstroms, 1990

All three books are published by their authors.




The Paranormal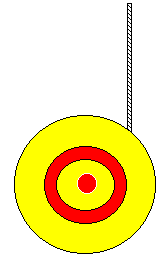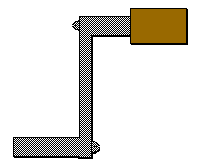 Go ahead, call the Psychic Hotline! Read Dianetics! Visit Roswell!
---

Back to Randy Scalise's Home Page.